With the investment of children's playground has become a popular project, there are more and more children's playgrounds in our lives, but after the park installed on the ground, how to operate? Here are some tips for you: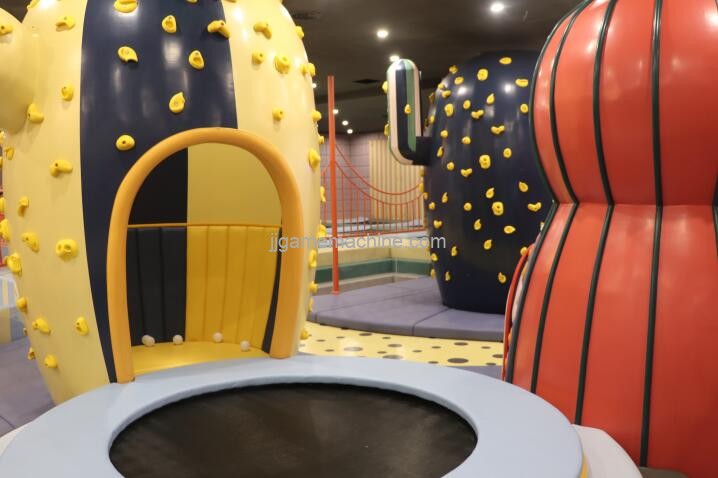 First, grasp the market trend. Times have been developing, the amusement market wind is changing rapidly, children's park operators should always pay attention to the latest market dynamics, grasp the situation, seize opportunities, timely response.
Second, innovative combination of ways. With the development of social economy, people's demand for children's park is also changing, in the face of changing market demand, only through innovation can make the park in the increasingly fierce market competition invincible, and the combination of amusement equipment is one of the most affordable innovative ways, as long as the park equipment distribution is reasonable, fully functional, the same can let visitors shine.
Third, change the overall environment. The overall environment here refers to the overall environment of the park. After the opening of the park, over time, the overall environment of the park will become old and monotonous, it is recommended that the park operators can operate a certain period of time after the park environment for a transformation, to create a new park atmosphere.
Fourth, strengthen the participation of tourists. The park can appropriately add interactive links to the amusement program to enhance the interaction between the park and visitors, which can enhance the sense of participation of visitors, creating a new way of experience.
V. Update hardware facilities. Rides are the basis of the park's operation, and the park should regularly inspect and maintain the park's amusement facilities to ensure the safety of the park's facilities. In addition, with the increasing production process of amusement facilities, the amusement facilities on the market have been updated, park operators can be based on the actual situation, comprehensive considerations, for the park to introduce new amusement facilities, improve the popularity of the park.
TAG:&nbsp&nbsp&nbspplayground