Many people have questions? The experience market is so popular, especially in the recent two years, which is a real sense of shooter experience. What are the requirements for opening a real shooting experience hall? How about opening a real shooting gallery in the Commercial Plaza?
Realistic shooting game equipment is the first important choice. Opening a real sense shooting experience hall not only needs a lot of different shooting game equipment, but also requires that every shooting game equipment can be highly playable, because this is not a business transaction but a long term business, which requires high requirements for playability in equipment, and is also conducive to management.
In this regard, we can refer to a real sense shooting experience Museum. Ten There are many different kinds of real shooters, and each of them has many different styles. It not only enriches the equipment of the shooting hall, but also provides diversified designs for the shooting hall. Most of all, each shooting game has its own characteristics, high playability, continuous sticky strength and unified management.
The location of the real sense shooting experience hall, which is the same as the general video game animation City, chooses the place where people flow as large as possible. The commercial plaza is a very good geographical location. The playground is almost the necessary introduction of the commercial square now. Other places such as squares and stores are also very good choices. The real shooting experience hall can be said to have obvious advantages in the commercial plaza. 。
The flow of people in commercial square is relatively high, and the most important structure of human flow can be said to be very good. Basically, children and middle-aged people are relatively large, relatively speaking, it is like a mobile wallet.
The consumption capacity of young and middle-aged people is strong. This group of people generally has certain economic foundation, especially. Twenty reach Thirty This middle age group has not only the foundation, but also the needs of recreation experience.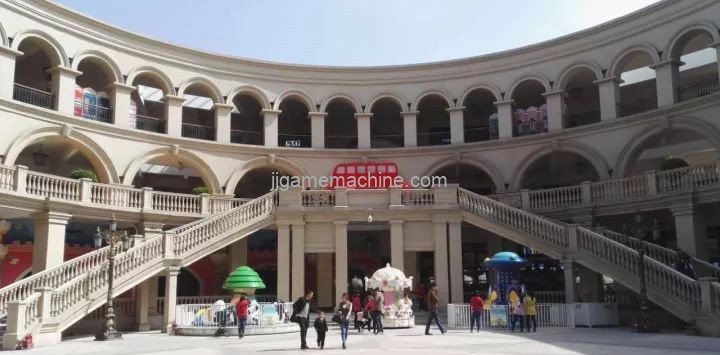 It is very important for young and middle-aged people to have strong receptivity. When new things happen, people always have the first to eat crabs, and this group of people is very receptive to new things, they are more willing to spend their experience, and they prefer to explore new things.
Young people play a high degree of enthusiasm, which can be clearly demonstrated from tourism, while commercial plaza has become the best place to go. Shopping, watching movies, shopping and entertainment have become the best pastime.
Therefore, opening a real sense of shooting experience hall, not only to choose the geographical location, but also choose the real shooting game equipment, but also has a unique design style, rich and colorful experience of playing, can also be unified plate management mode, save more labor and other unnecessary, to achieve the maximum profit.