The birth of "new children" has also greatly changed the consumer market. After the 80s and 90s, the marriage and childbirth peaks, and the population aged 1-15 will also peak. In the Children's Industry Research Center survey report, 80% of the households surveyed had children spending between 30% and 50% of their household expenditures. Parent-child travel has driven changes in "clothing, food, housing, travel and entertainment", which has an inestimable radiant power.
New demand has spawned new themes, new scenarios, and new experiences. The consumer market is constantly facing new customer groups, new trends, and new forces. Changes in these consumer forces, coupled with the prevalence of online shopping, have made shopping malls more and more difficult. The department store industry has been greatly impacted by the e-commerce market, and it is urgently needed to experience the format for drainage. Consumer demand for shopping malls is also gradually shifting to formats other than shopping. Therefore, new themes, new scenes, and new experiences have been born, and the consumer demand for indoor parks has also increased.
With the annual growth of indoor parks, the profit model of shopping malls has also changed. The proportion of children's business in shopping malls was about 5% in 2011, and rose to 15% by 2015, and it has continued to increase in recent years. For "safety and health first" parents, outdoor high temperature, rain, snow, haze and other factors will affect outdoor play plans, and the advantages of indoor parks are also revealed at this moment. The indoor park is independent of the outdoor atmospheric environment and has a relatively comfortable experience space. It will not be affected by weather, thunderstorms, and temperature. Especially for parents and children who are "afraid of heat in summer and cold in summer", the comfortable physical feeling of indoor parks naturally gathers. Got more popularity. Secondly, compared to outdoor, the facilities and internal environment of indoor parks are much less affected by natural factors. While reducing maintenance costs, they can also better maintain the quality of products and projects, and make it easier to create immersive styles that fit the theme Amusement environment. Based on the above needs and advantages, the indoor park has expanded the territory of the shopping mall on a large scale, becoming a new "flow entrance" for the shopping mall after the indoor theme block. A large number of indoor theme parks improve user experience through multiple theme models and formats, which can not only increase customer retention time, increase the reputation of the mall, but also promote the sales of derivative products. Paradise without IP? Among the indoor park themes, animation, ice and snow, sports themes occupy the top three proportions, and they are increasing year by year. Anime with its own IP traffic and fans is a hot spot in indoor parks. It can bring consumers a personalized experience and meet the leisure needs of parent-child families. High popularity IP can bring high flow of people and income to the commercial body, and realize traffic flow. Under the situation that all types of indoor parks are pouring into shopping centers, the war of "robbing tourists of time" has begun. IP has undoubtedly become the "nuclear weapon" of this war. In the consumer age of "face value is justice" and "IP strong content", if you want to increase customer stickiness, you must have a moving scene based on "emotional temperature", and achieve good word-of-mouth communication with good stories and special activities.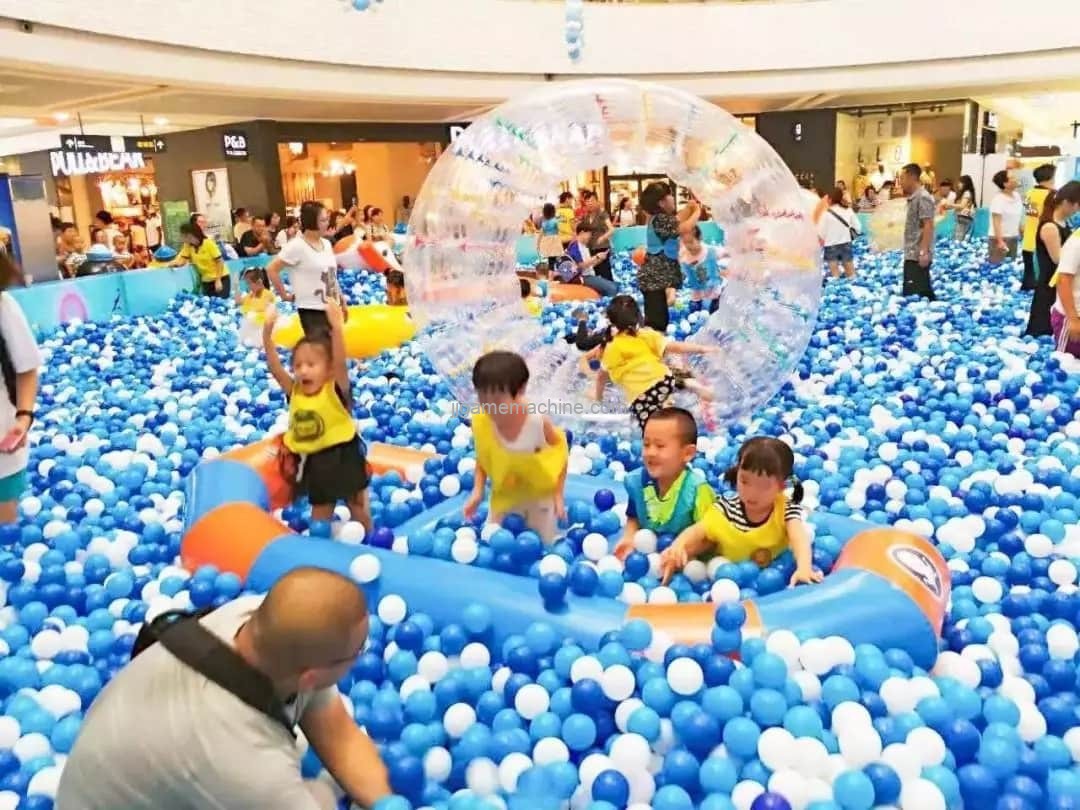 The biggest feature of IP is that consumers have emotional memory of it. Beginning in 2016, there have been cases where content IP has been implanted in indoor parks. In addition to realizing traffic, IP can also be continuously expanded and updated on derivative content-based products. The competition effect is obvious. The indoor IP theme park has become an industry trend. At the same time, China 's cultural travel consumer market is becoming larger and larger, and more IP brands are gradually entering the indoor park market: Lego Indoor Discovery Center, Sega Indoor Theme Park, Hello Kitty, Piglet Page, etc. Upstream companies in the amusement industry have also introduced IP ......
The above cases are fully the development trend of indoor parks towards the one-stop consumption model of theme scene + composite format + multiple categories + cultural empowerment.
Dig deep multi-themed segments enabling the customer base in addition to animation IP, snow and ice theme is one of the fire in recent years of the project, it has a very strong sense of involvement and experience of visitors of play time is relatively long, leading to higher Gains. In addition, the ice and snow theme also has a high revisit rate, which is becoming the main new direction for shopping center indoor parks. Especially for the southern cities where snow is not common, the word "ice and snow" is enough to become the biggest gimmick in an indoor park. Take the IP of "Mr. Xuemeng Ice and Snow World", which combines ice and snow with a parent-child paradise, and uses the concept of "Mr. Xuemeng, not just Ice and Snow" to create the nation's first snow and ice world that is entertaining and entertaining. The country's call for the development of the ice and snow industry complies with the development trend of the integration of ice and snow with other industries. As a stylish and trendy place for parents and children to entertain and entertain, they use pure water to make snow, whether it is the hot summer or the severe cold, 365 days a year, the world "real snow", creating a beautiful dream real snow kingdom, and ignite adults. And child's snowy dream. At the same time, the new trend of "sports + business" naturally need not be said. Under the wave of national fitness, more and more diversified and entertaining sports formats such as basketball, trampoline, archery, shooting, go-kart, etc. are being used in shopping malls. Absorb heavily. The sports theme park is not just a single business format, but also undertakes multiple functions such as entertainment, competition, education, and nurturing children's hobbies. In addition, sci-fi and technology-based indoor parks are also new marketing points. The birth of various black technologies and new intelligence has stimulated consumers' experience and purchase desire. The themes of adventure, horror and closet have also become one of the differentiated means of competition for shopping mall indoor parks due to their high interactivity and fun. Combining high-tech and various institutions, to create an immersive and interactive realistic experience, which is in line with the characteristics of the "post-hundred consumption" of post-90s and post-00s. In the next ten years, the proportion of the middle class in China's urban household consumption will increase significantly. The magnetic field effect brought by children's business format has gradually made it one of the main formats of shopping malls across the country.
Especially the indoor children's amusement industry has gradually changed where families go on weekends and holidays. Children's economic success has shown us the "one drag N" effect. Based on this market feature, indoor parks have developed into a theme market + immersive interaction + multi-format development, which has become a traffic grab for shopping malls. In the future, the "emerging original brand" may restructure the shopping mall indoor park ecosystem and continue to generate new demands for "quality", "personalization" and "community" consumption.