VR four-person cinema
Play with four entrants, Enjoy the immersive visual feast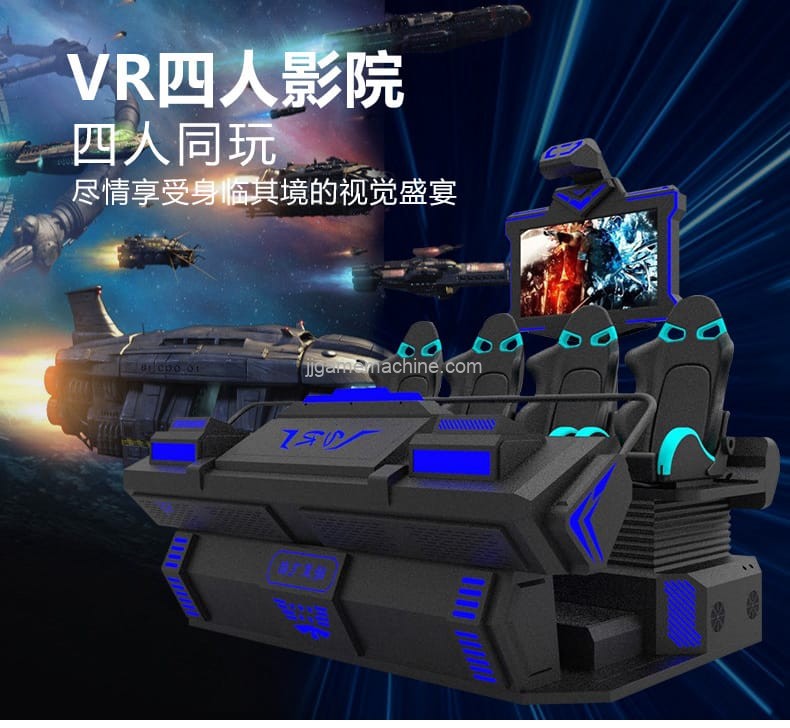 720 °visual field experience
720 °panoramic perspective, different angles to view, the experience is more real.
3D surround sound
3D surround multi-channel, immerse sound effect, let you indulge in it, To bring about a more real experience.
Multifunction VR glasses
High quality optical resin lens, aspherical process, clear imaging, Give you a superior visual experience and restore the real sensory effect.
The game scene is constantly changing
War series panic series flight series Adventure series, science fiction series, customs break series
War series parent-child series Space series science popularization education series sports leisure series
Players sit on the platform and directly wear 360 degree panoramic VR glasses to enter the wonderful virtual reality world. With the motion technology of the dynamic platform and unique angle experience, you can't extricate yourself from the scene! It can satisfy four people to experience at the same time, with simple operation, rich content, exquisite picture and super immersive experience!
Product Details
Suitable for players of all ages