Fast & Furious
Formula One racing,Restore driving F1 car operation, awaken youth memory!
Research and development concept
The horizon is free,To see the truth.,Control freely.,Touch to the truth,Exercise freely,The sense of body is true
Break through the limitations of shock experience
X-BOX Force feedback Technology breaks through the limitation of traditional Game Simulator,Bring you a different body sensory experience! Take you to appreciate the wealth opportunity brought by the new fashion of technology!
Dynamic Control Technology of High degree of Freedom platform
Can complete dive, climb, tilt, turn, rotate, fall, bumpy and other difficult thrilling movements.,From the dynamic, driving control, audio and video, simulation to give users super-real experience.
Track cool run, coast drift.
There are countless tracks in game scenes, from Norway to Monegasque, from the African plains to the Lijiang River in China.,At present, there are more than 100 tracks for players to choose from.
Product parameters
Product gameplay
01.Enter the game under the guidance of the staff and come to the main interface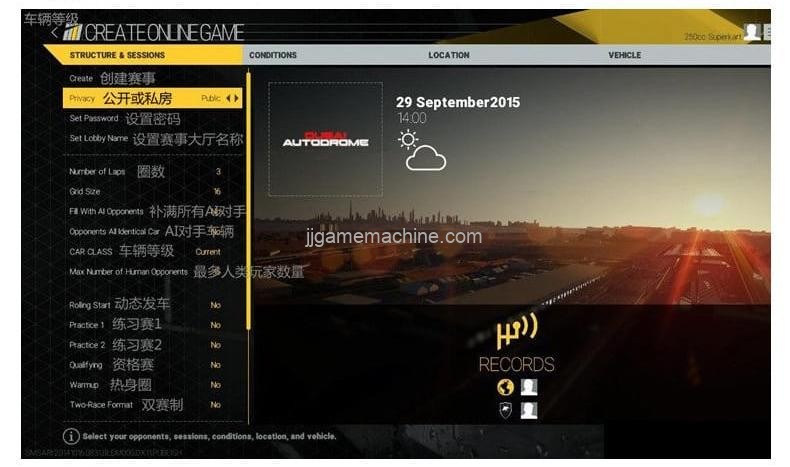 02.Players use the steering wheel to choose their favorite venues and vehicles
03.After entering the game, the player operates the steering wheel to control the movement of the car in the game
Show your true self in virtual space!
Simulation of racing tracks around the world, a number of models arbitrary selection, manual and automatic multi-functional steering wheel, The wonderful film in the eyes of 360 °angle of view and the picture on the big screen are shown synchronously in real time. Let players enjoy themselves and lead onlookers into the scene, just like the experience of driving a real car
Rich in games
Games can be played: Magneto, Racing Plan, Pipeline running, Racing Gladiator, Lunar Racing, teacher plane, Flying Wing, Maglev, Cellular Space, Desert Racing, etc.