Transformers human alliance video shoot machine
Game instructions
Newer action adventure games, Transformers joint action, players with Optimus Prime,
Bumblebee and Cannon.
Players need to work with them on their way to the United States, Africa, and Europe to destroy tyrants before finding sources of fire.
tiger. The source of fire is a power that gives life to the machine.
The three Transformers films have now exceeded 2.6 billion U.S. dollars.
Transformers have been artificially With high quality and high energy entertainment,
Sega is proud to bring it to the entertainment mall.

Game features
1) Multiplayers game
2) Hornet frame
3) 55 inch LCD
4) 5 cities to choose from
5) Permitted simulated shooting games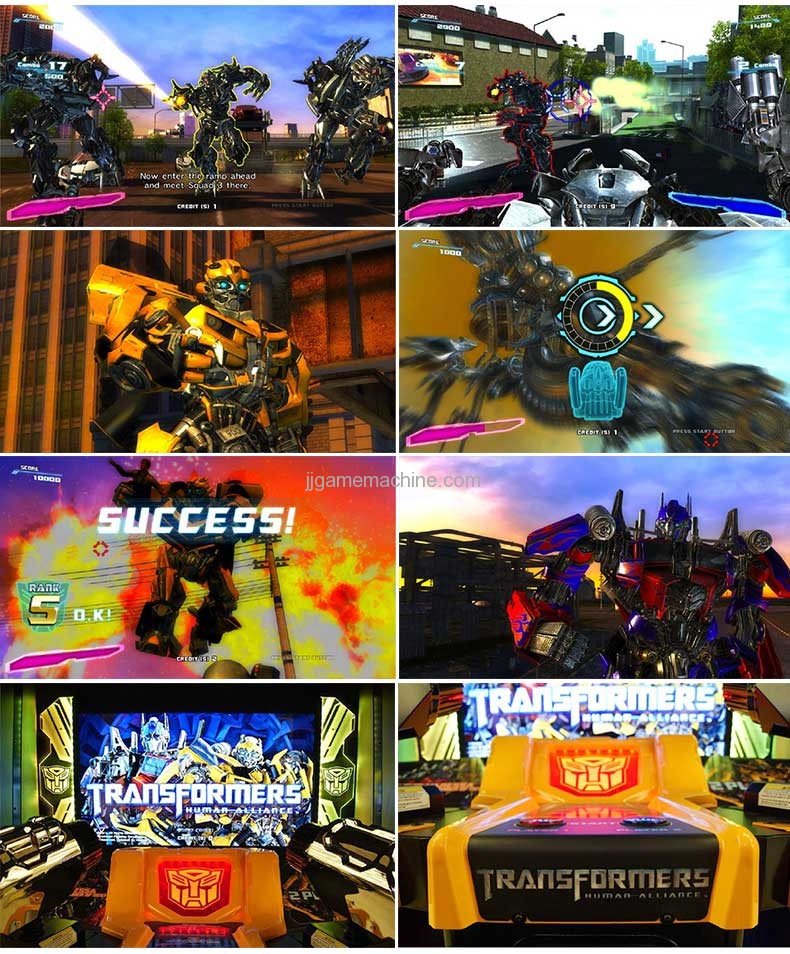 Transformers human alliance video shoot machine