Mecha Corps 32-inch double children's shooting game machine
Parent-child interactive entertainment is simple and interesting.
Mecha Corps
Double shooting game
Product information
Instructions for playing
01.Press OK to start after coin is invested
02.Select the game level to start the game
03.The game is divided into 18 levels. The game mode is small monster plus boss mode. Killing boss can break through the level successfully and enter the next level.
Product display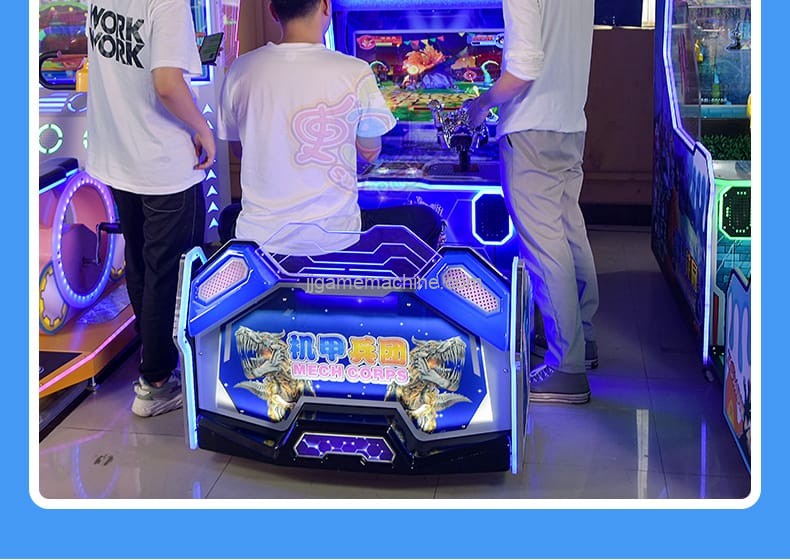 Detail

Mecha Corps 32-inch double children's shooting game machine