The appearance design is beautiful and the method of parent-child interaction is simple.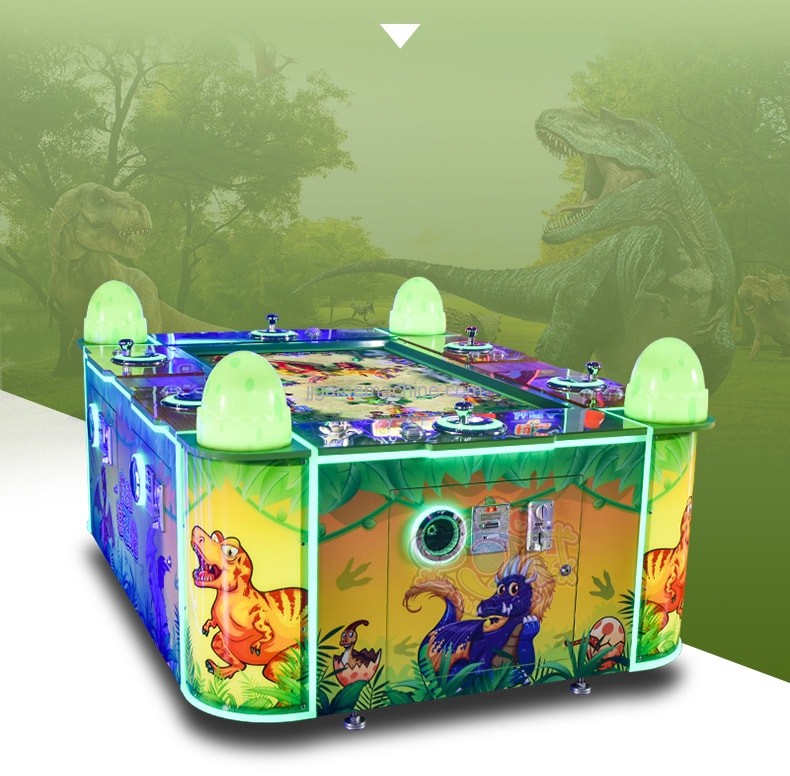 Game description
01.After players put money, the higher the level of the network, the easier it is to save the dinosaur by switching the button to switch the level of the network.
02.When you net a dinosaur, the player should turn the rope turntable, otherwise the dinosaur will break the net rope and escape
03.Players can constantly discharge electric shocks to paralyze dinosaurs while turning the rope turntable, making it easier to catch dinosaurs.
04.Every time a player saves a dinosaur, he or she gets a lottery prize.
05.When dinosaurs are caught, dinosaur eggs are randomly dropped, and five dinosaur eggs can be hatched once and obtained.
06.The corresponding reward for hatched dinosaurs