Many operators who have just started to manage indoor children's play often encounter problems of one kind or another, which cannot be solved and thus affect the income of indoor children's parks. In fact, only by finding problems in management and prescribing the right medicine can we solve the crisis. In the operation of indoor children's parks, the following four major problems should be avoided in order to gradually achieve success.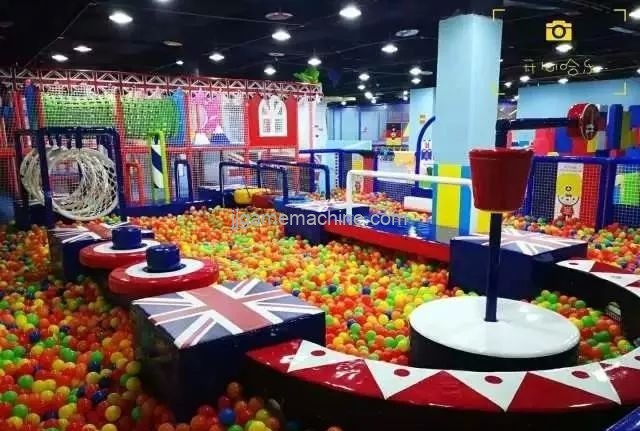 Question 1: Parents want to do card naturally will do
Some indoor children's park employees are not good at selling the monthly card, package, etc. to the parents. When they are doing sales, they are too passive. They think that the parents will want to do the card naturally. This kind of idea cannot bring higher profits to the park. Therefore, operators should encourage employees to take the initiative to actively introduce the advantages of children's parks to consumers, and publicize the benefits of card purchases. In this way, customers will be interested in handling the park discount cards, thus quickly recovering costs.
Question 2: The more devices, the more attractive you are.
In fact, proper site planning is the best. It is true that more equipment is more attractive to customers' staying time, but it should also be reasonably matched according to the size of the venue, and each channel should be reserved for visitors to watch, which will attract tourists' interest and increase profitability. If you just want to increase the equipment to reserve space, it will only give customers a messy and congested feeling, affecting the amusement experience.
Question 3: Only operate projects that have been hot recently
Some operators will go into such a misunderstanding, blindly follow the trend, and what is the most popular ride in recent years. In fact, sometimes because of the industrial agglomeration effect, if the operating amusements are too similar, it will cause unnecessary competition and separate the customer groups. Therefore, in the face of a wide range of amusement projects in the market, operators must observe whether they have new ideas, but also understand the market conditions, and combine with their own situation to open a children's playground suitable for local amusement needs.
Question 4: Blind compression costs cause hidden dangers
Regarding the safety of amusement equipment, it has always been a top priority. The "Quality Law" stipulates that all products produced and sold in China should be marked with the name of the factory and the certificate of conformity, and should be clearly marked with Chinese characters. It is a smart move for operators to choose safe and environmentally friendly amusement equipment.
Indoor children's equipment needs constant maintenance, especially electronic equipment! Because the operating profit of amusement equipment is closely related to time, the machine operation can be profitable, and the machine failure will lose money. Therefore, do not blindly seek cheap, quality is the key!